*IMPORTANT NOTICE*Follow us on Facebook and Twitter
****UPDATE**** Sunday Services will restart in church on Sunday, December the 6th. You will need to book a place if you want to come. You should have already received all the details you need. If you haven't, then, please contact Pastor or a board member!
Welcome to Penycae Neighbourhood Church.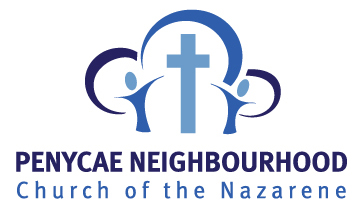 We truly believe that God offers to everyone the chance to enjoy a personal relationship with Him through Jesus.

Our church is a contemporary, family-friendly, community-focused church committed to loving God and loving people. Our desire is to see lives transformed by the power of God's love!
We meet every Sunday at 11 o'clock at the church on Stryt Issa in Penycae. Our church building is found on Stryt Issa in Penycae (about 15 metres up the road from Alexanders Pharmacy) If you are using a Sat Nav set the postcode as LL14 2PN. We really look forward to seeing you there!

We hope this website will help you stay connected to the church and the journey we are on.
Please get in touch with us if you want to know any more about who we are, what we do and when we meet.